FLIST, I NEED YOUR HELP!
So, I didn't have a costume planned for halloween because I wasn't expecting to do anything. But my new roomie invited me to go trick or treating, and since I haven't done that in years, I was like 'hell yeah'. But again, I don't really have a costume.
BUT
I've decided to throw together a last-minute steampunk costume. But I need advice on how to make it look better. Here's the base idea for it: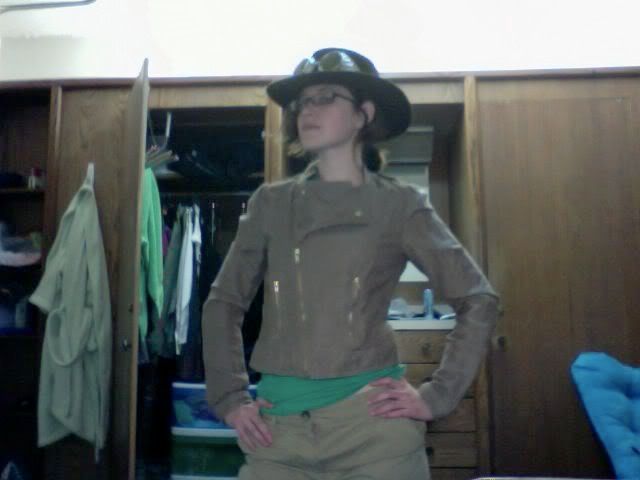 I really like the hat, goggles, and Rocketeer jacket, but I'm not so sure what else to do with it. All I could really think of for the pants is khaki slacks, and I'll wear my work boots for shoes. Shirt underneath will probably be black. May also include fingerless gloves.
I'm going for a sort of treasure hunter look, so I may go buy some cheap jewelry to use as baubles hanging from belt loops/neck/wrists/whatever. Might also wear some gaudy clip-on earrings. So, any suggestions? I've got three days and about $15 to $20 to spend on this, so it can't be too extravagant, but little things to add would be nice.