Normally I hate posting twice in one day, but I just have to mention this.
My parents got me a new tablet. Shiny new Intuos 4. I was just playing around with it, and started work on inking something I scanned before I came home. Check this out: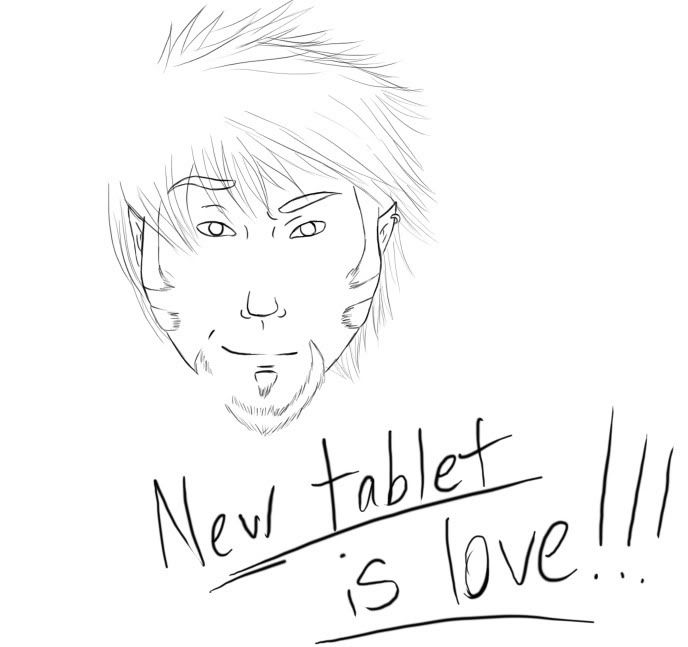 That was done with only a 7px hard black brush. Now, I'm one of those people that believes that tools alone cannot make good art. But really? This is amazing. My old Graphire could never do this. I am stunned. Also, the stylus came with multiple nibs, which create different textures. Haven't figured out how to change them out yet, but that's pretty neat. This tablet is the closest a tablet has ever felt to drawing with pencil and paper to me. Just. Wow. Thank you so much, mom and dad.
Also, I have to name her. My old tablet was named Larry. I'm thinking of Guinevere for this new one.