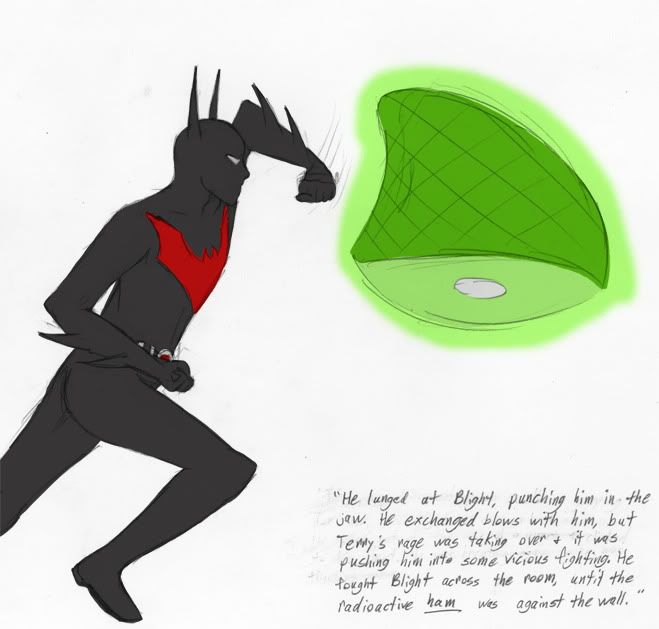 I am the worst.
This was pretty much directly inspired by a rather... well, crackily-awesome typo in my
monster tag
over at T9, where I mistakenly wrote "radioactive
ham
" when I meant to write "radioactive
man
." So... yeah. Terry fighting a giant radioactive ham. I just couldn't resist.