amredthelector
Holy fuck, why didn't anyone tell me about the new My Little Pony cartoon sooner? Only two episodes in, but it took all my will power to pry myself away from youtube to go make dinner instead of watching all the other episodes. I have no idea what it is, but that show is awesome. Maybe I'm just remembering the "girl" shows from my childhood, and how I was always much more interested in watching Batman cartoons or poorly dubbed shonen anime because I felt that the "girl" shows were boring. The new MLP show, though? Has girls doing stuff! And being interested in a wide range of things instead of just makeup! And it's probably THE ONLY show I can point to where I assume that a character is female unless otherwise stated instead of male being the default. Seriously, this show is great and I really want to watch more of it.
Though, I think I heard some grumblings about Rainbow Dash being lesbian because she's tomboy and has a rainbow-colored mane and tail? Okay people, 1) they're ponies. It doesn't matter. And 2) maybe it's just me, but every pony I've seen so far strikes me as a lesbian. So. Yeah.
*ahem* Well, now that I've already been a huge GIRL all over this post, might as well add to it with some cooking stuff, eh?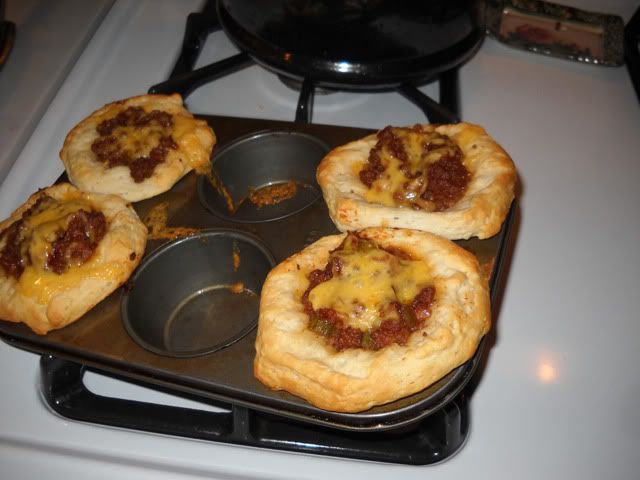 New post up on my blog! This time I made some Barbecue Biscuit Cups, and they are tasty and awesome.
Recipe found here!