amredthelector
Uuuugh, for the first time ever, midterms are actually kicking my ass. Writing a 12 page paper for NM history is the worse thing ever, especially since that class only gets two grades - midterm and final. I really hate it when professors do that, because it turns the class into pretty much pass/fail. Ugh.
Anyways, I made a thing! Or things, I guess! Mint Oreo Truffles~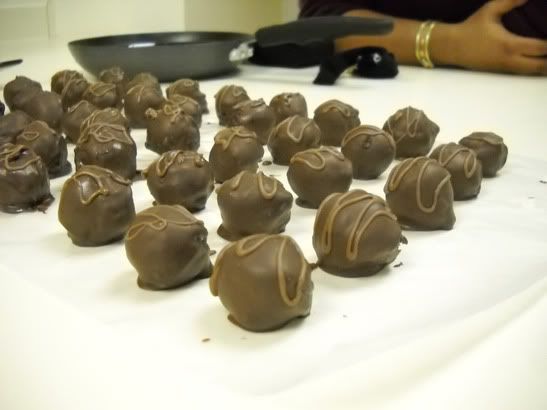 These are amazing and really easy to make.
Head over to my baking blog for the recipe!
Also, I didn't mention this in the blog because I hadn't tried it yet, but if you put these in the fridge for a while before eating? Soooo good. It tastes just like mint chocolate chip ice cream.